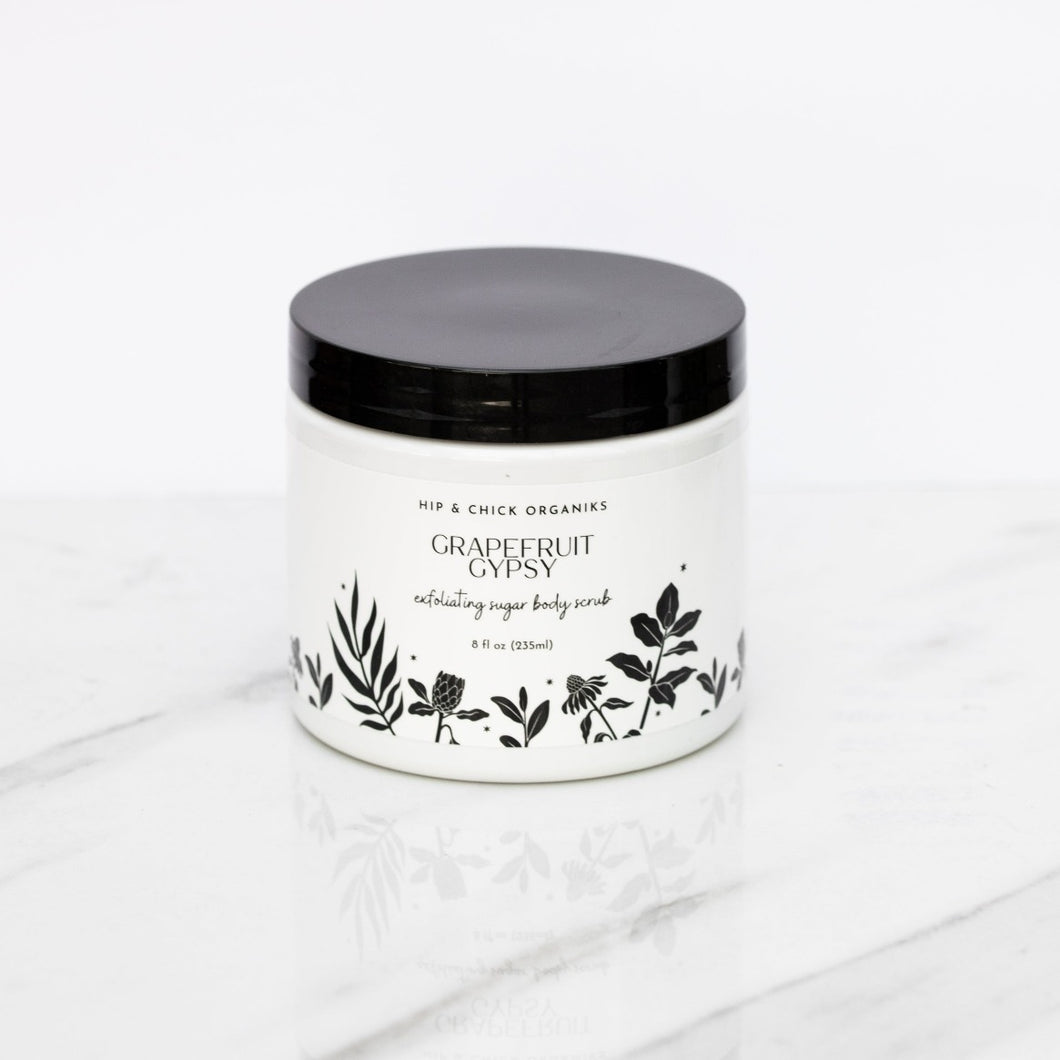 Grapefruit Gypsy Sugar Scrub
Regular price $38.00 $38.00 Sale
Grapefruit Gypsy sugar body scrub is made with invigorating grapefruit essential oil, along with an exclusive blend of pure granulated sugar, African shea butter and coconut oil that simultaneously exfoliate, revitalize, and hydrate your skin leaving behind a healthy, lustrous glow.
Size: Net 16 oz (454 g)
Ingredients: Sugar, pure African shea butter, certified organic coconut oil, avocado oil, jojoba oil, rosemary extract, essential oil.
Uses: Our sugar scrub is handcrafted with an exclusive blend of the purest ingredients that simultaneously exfoliate and hydrate your skin leaving behind a beautiful, healthy glow. Scoop sugar scrub onto the palm of your hand and massage gently into skin in circular motions. Rinse off any excess sugar with water and pat skin dry. For best results use 2-3 times weekly.
Warning: Wet bath or shower floor may become slippery during and after use, please use caution.