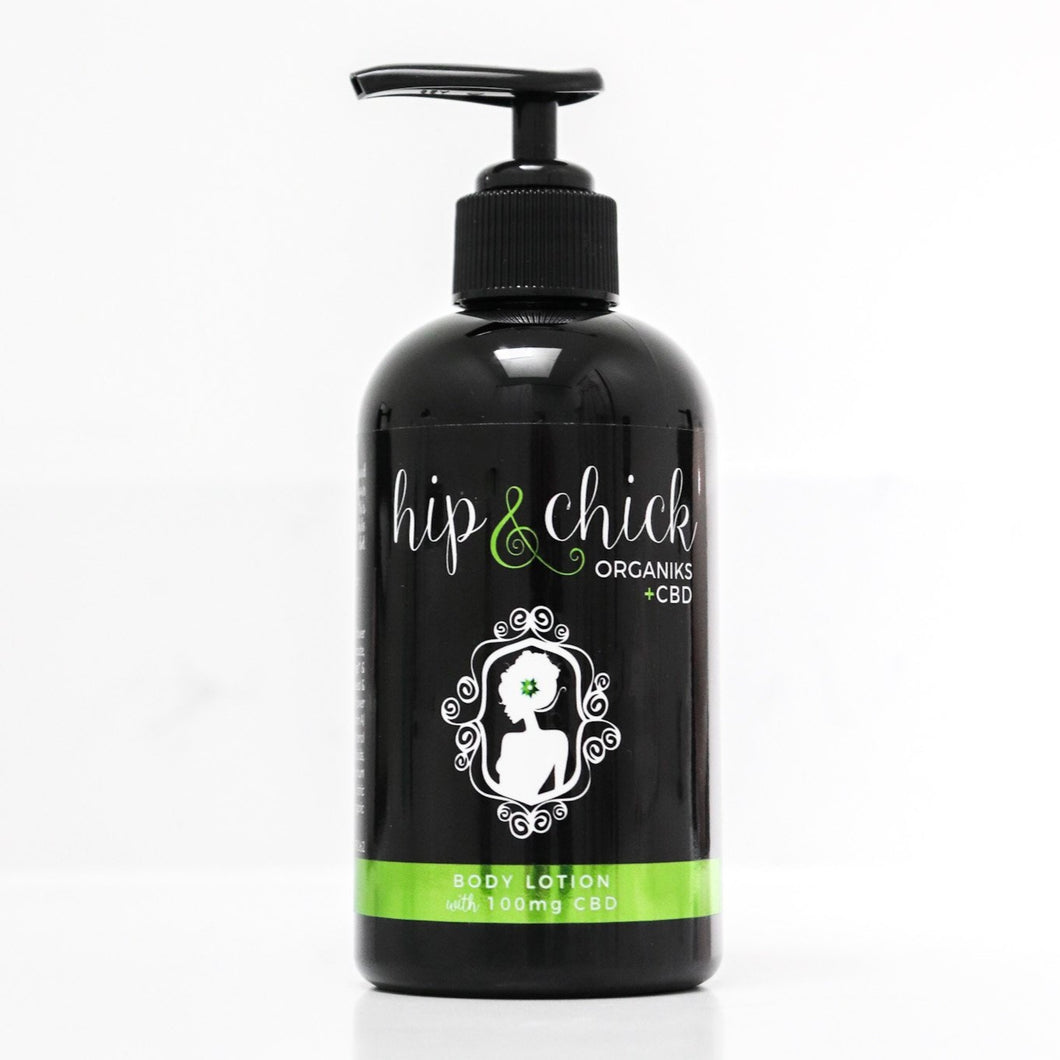 CBD Body Lotion 400MG
Regular price $44.00 Sale
Soothe your skin & body with our grapseed and olive oil-based CBD body lotion. Relax your mind and ease body aches with this all over daily moisturizer that hydrates and repairs while delivering all of the benefits of pure CBD. Enjoy a light & natural essential oil-based scent of lavender, sweet orange, and grapefruit in this all-over body lotion. 
Why CBD in Body Lotion? Topical CBD body products are so effective because the CBD is able to easily penetrate the skin through our pores and our own cannabinoid receptors found throughout the body.
Aside from helping reduce pain, inflammation, and skin conditions our CBD body lotion is also great for overall skincare:
Can reduce the appearance of fine lines & wrinkles
Counteracts free-radical damage
Reduces the look of inflammation (i.e. sunburns!)
Revives dull dry skin
8FL OZ (235ml) 400MG CBD
INGREDIENTS: Water, aloe vera leaf juice*, glycerin, safflower seed oil, caprylic/capric triglyceride, C12-15 alkyl benzoate, lemon verbena* & lavender flowers*; mandarin orange* & sweet orange* peel oils; extracts of shea butter, grape seed & green tea leaf; oils of jojoba seed, olive fruit, hybrid sunflower & avocado; tocopheryl (vitamin E) acetate, retinyl (vitamin A) palmitate, ascorbyl (vitamin C) palmitate, panthenol (pro-vitamin B5), tocopherol (anti-oxidant), phospholipids, allantoin, stearyl alcohol, cetyl alcohol, magnesium aluminum silicate, phenoxy- ethanol, caprylyl glycol, xanthan gum, citric acid, proprietary essential oil blend, pure CBD. *Certified organic ingredient
View the Certificate of Analysis for our pure CBD isolate here.