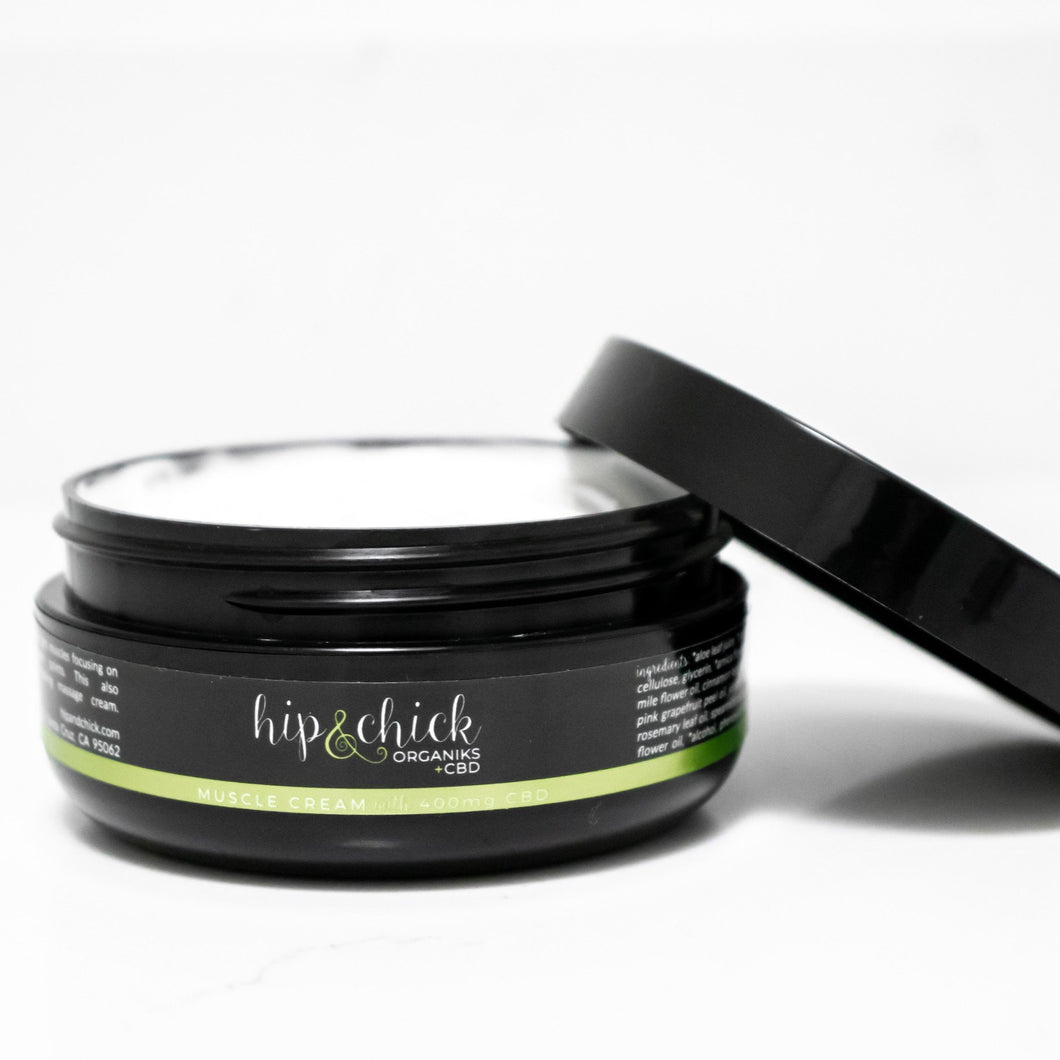 CBD Muscle Cream
Regular price $56.00 Sale
This velvety, hydrating cream has turned muscle rub with added pure CBD. This cream also Includes OptiMSM, which enhances the effectiveness of other ingredients and helps skin stay soft, toned, and supple while easing tired muscles and joints. We added an essential oil blend that boosts soothing and calming effects for an effective, all-around pain cream that also doubles as a massage cream. 
4oz 1000mg CBD
Benefits
Premium CBD brings its benefits to soothe tired muscles
Contains OptiMSM, sourced in the United States, and is the only GRAS-designated, non-GMO, non-shelfish-derived, vegan MSM
Includes soothing Organic Aloe and hydrating Organic Coconut Oil
Leaves skin supple & soft while helping with pain points
Get an extra boost of soothing power and uplifting aroma with added essential oils.
Doubles as an effective, pain-relieving massage cream
Key Ingredients
Pure CBD 
OptiMSM
Organic Aloe 
Organic Coconut Oil
Arinca Extract
Ingredients: Organic Aloe Leaf Juice, Organic Coconut Oil, MSM, Emulsifying Wax, Stearic Acid, Cetyl Alcohol, Hydroxyethyl Cellulose, Glycerin, Organic Arnica Flower Extract, Sweet Basil Leaf Oil, Black Pepper Oil, Roman Chamomile Flower Oil, German Chamomile Flower Oil, Cinnamon Leaf Oil, Citronella Oil, Eucalyptus Leaf Oil, Helichrysum Flower Oil, Ginger Root Oil, Pink Grapefruit Peel Oil, Juniper Berry Oil, Lemongrass Oil, Peppermint Oil, Pine Needle Oil, Cajeput Oil, Rosemary Leaf Oil, Spearmint Oil, Wild Oregano Oil, Organic Cypress Oil, Sweet Fennel Oil, Lemon Peel Oil, Lavender Flower Oil, Organic Alcohol, Phenoxyethanol, Caprylyl Glycol, Sorbic Acid, Proprietary Essential Oil Blend, Pure CBD.
View the Certificate of Analysis for our pure CBD isolate here.