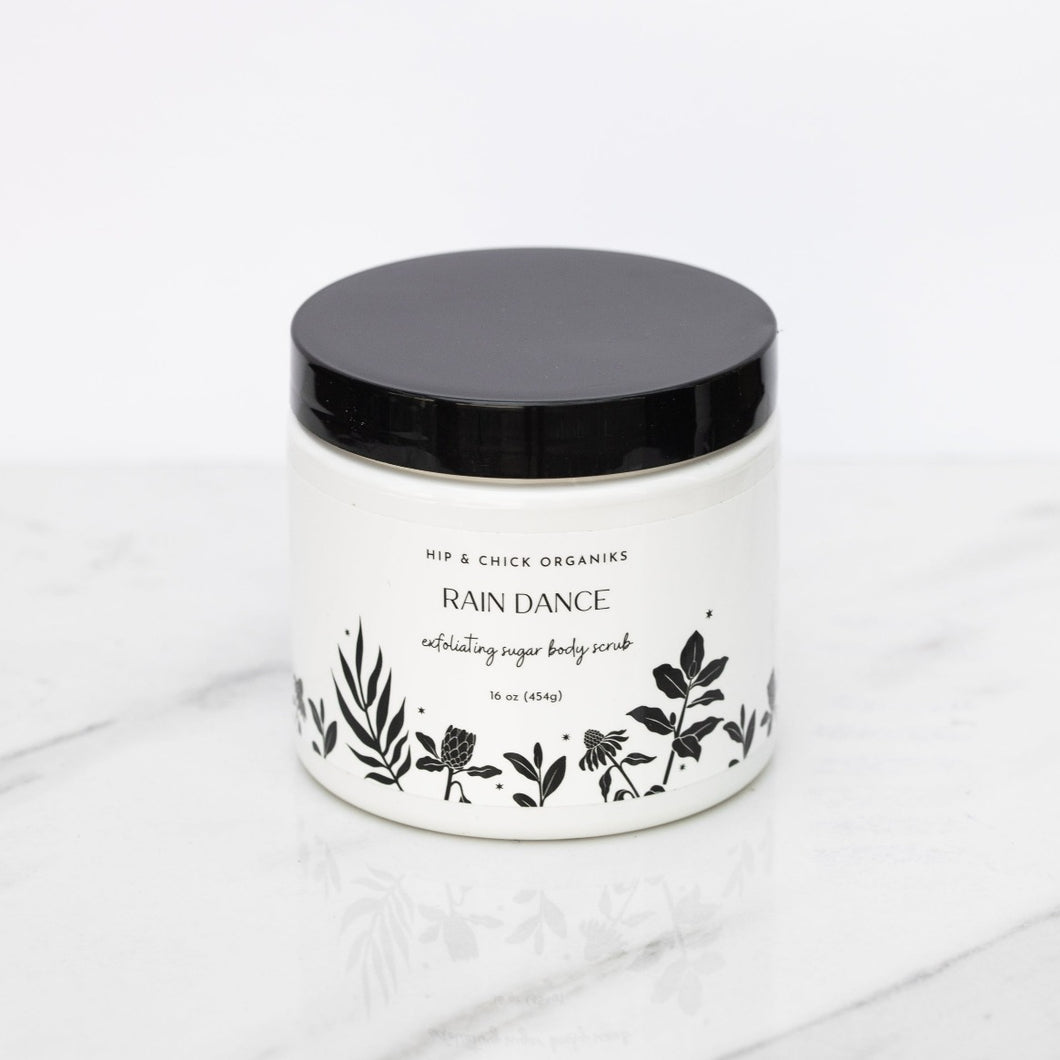 Rain Dance Sugar Scrub
Regular price $38.00 $38.00 Sale
*NEW RECIPE* Our beloved Rain Dance got a little makeover! Experience our newest scent creation; a clean blend of rice flower + shea. With top notes of water, ginger and anise; middle notes of coconut and rice; and base notes of musk, sandalwood, and amber; Rain Dance is one of our most delicate and soothing scents.
Our sugar scrub is handcrafted with an exclusive blend of the purest ingredients that simultaneously exfoliate and hydrate your skin leaving behind a beautiful, healthy glow. Chill out with this delicately whipped blend of pure granulated sugar, African shea butter, jojoba + coconut oil
Size: Net 16 oz (454 g)
Ingredients: Sugar, pure African shea butter, certified organic coconut oil, avocado oil, jojoba oil, vitamin E, rosemary extract, hibiscus & passion fruit fragrance oil.
Uses: Scoop sugar scrub onto the palm of your hand and massage gently into skin in circular motions. Rinse off any excess sugar with water and pat skin dry. For best results use 2-3 times weekly. 
WARNING: Wet bath or shower floor may become slippery during and after use, please use caution.