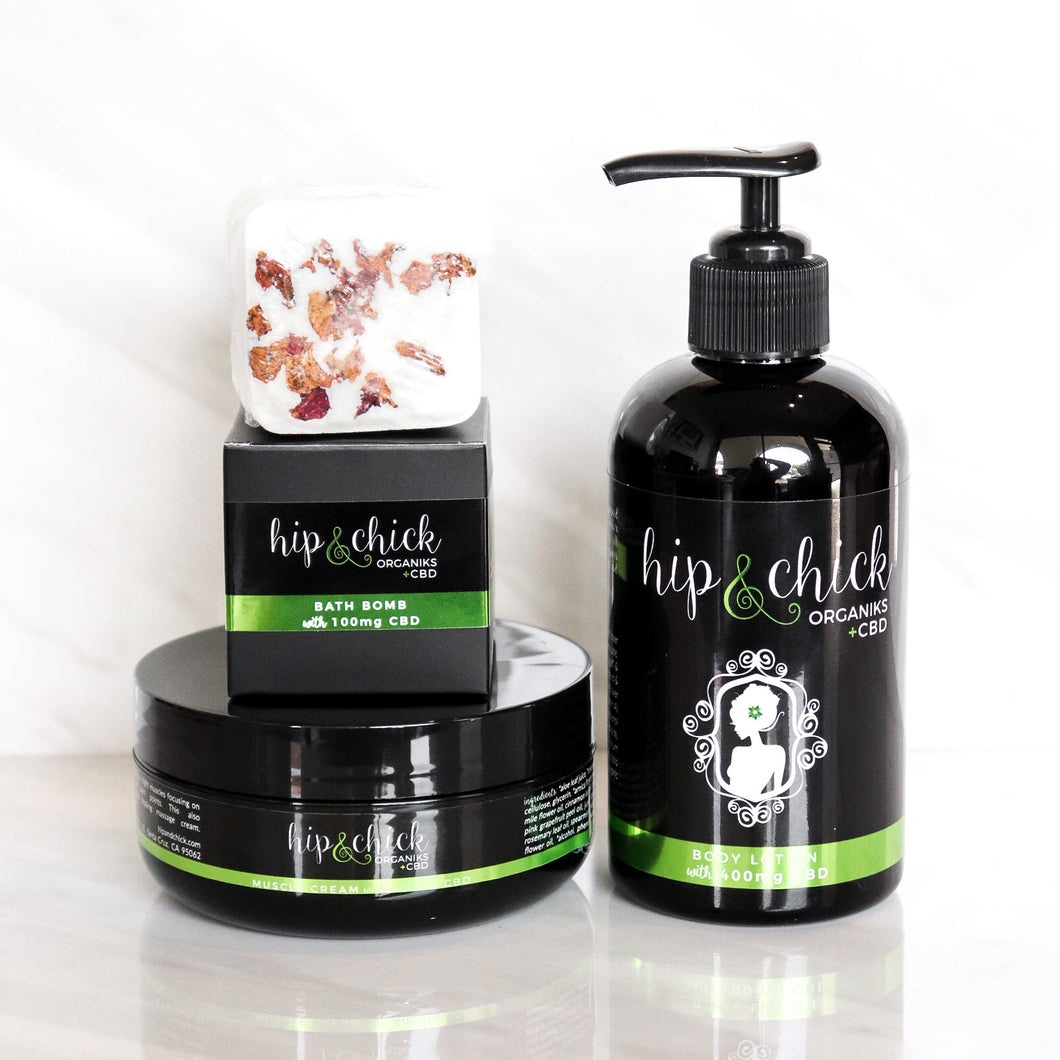 CBD Collection Bundle
Regular price $118.00 $106.00 Sale
Buy together and save 10%! This set includes one each of our CBD bath bombs, CBD body Lotion, and our CBD muscle cream.
(1) 100MG CBD BATH BOMB
Boost your overall relief and relaxation with our coconut oil infused CBD bath bombs. Enjoy a lightly scented blend of lavender, sweet orange, and grapefruit essential oils while you soak.
(1) 8OZ 1000MG CBD BODY LOTION
Soothe your skin & body with our grapseed and olive oil-based CBD body lotion. Relax your mind and ease body aches with this all over daily moisturizer that hydrates and repairs while delivering all of the benefits of pure CBD. Enjoy a light & natural essential oil-based scent of lavender, sweet orange, and grapefruit in this all-over body lotion. 
(1) 4OZ 400MG CBD MUSCLE CREAM
This velvety, hydrating cream has turned muscle rub with an added & impressive 400mg of pure CBD. This cream also Includes OptiMSM, which enhances the effectiveness of other ingredients and helps skin stay soft, toned, and supple while easing tired muscles and joints. We added an essential oil blend that boosts soothing and calming effects for an effective, all-around pain cream that also doubles as a massage cream.