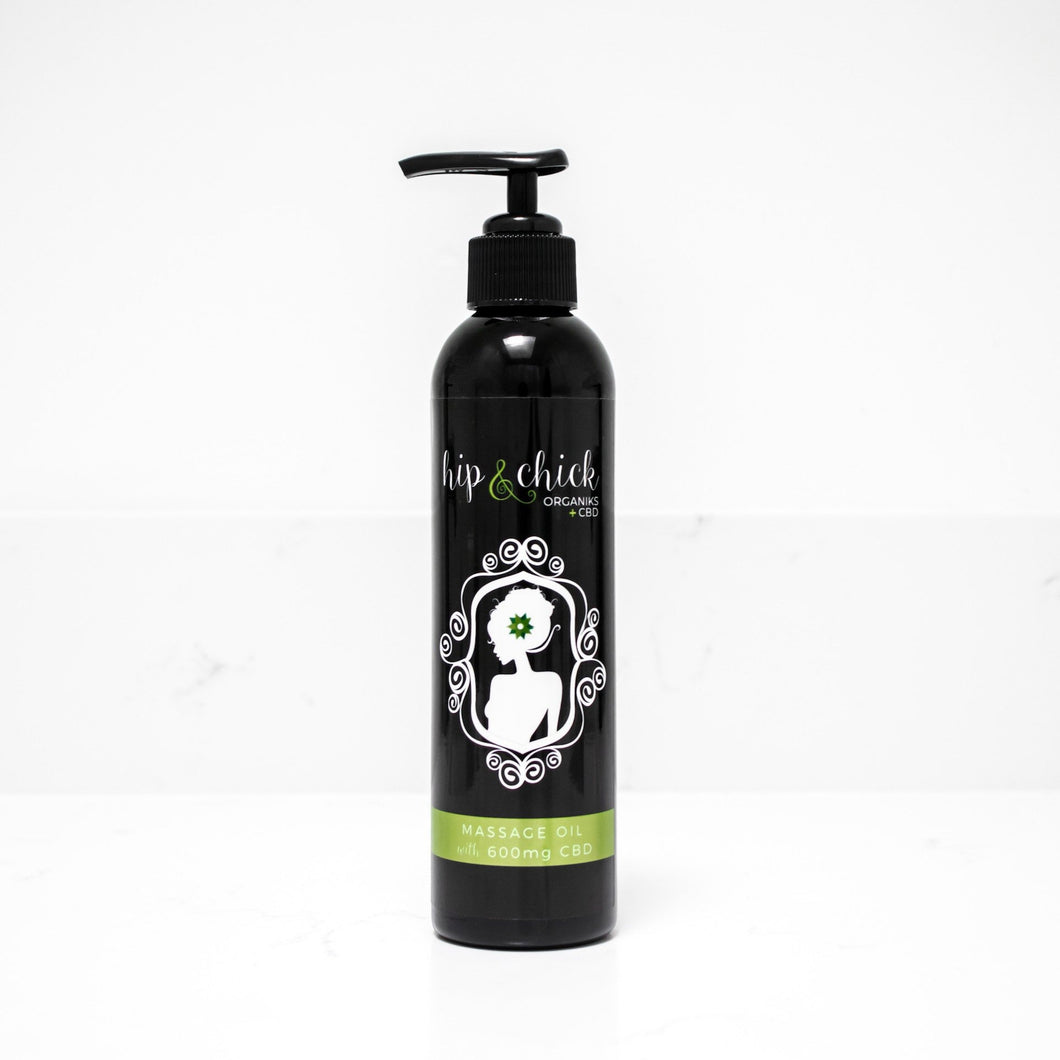 CBD Massage Oil
Regular price $46.00 Sale
Elevate your next at-home massage using this ultra balancing & hydrating massage oil with added benefits of 600MG Pure CBD to soothe the muscles. In this retail sized massage oil enjoy a light & natural essential oil-based scent blend of lavender, sweet orange, and grapefruit.
BENEFITS
Helps relieve muscle soreness & spasms
Reduces inflammation
Helps relieve nerve & joint pain
An elegant blend of rich sesame, sunflower & olive oils that hydrate and repair skin while delivering benefits of pure CBD
Can be used as a daily body moisturizer for overall wellness
KEY INGREDIENTS
Pure CBD 
Sesame Seed Oil 
Sunflower Oil
Olive Oil
8FL OZ (235ML) 600MG CBD
Ingredients: Mineral Oil, Sunflower Oil, Safflower Oil, Caprylic Capric Triglyceride, Sesame Seed Oil, Jojoba Seed Oil, Olive Oil, Vitamin E (Tocopheryl Acetate), Vitamin A (Retinyl Palimitate), Pure CBD, Proprietary Essential Oil Blend.
View the Certificate of Analysis for our pure CBD isolate here.