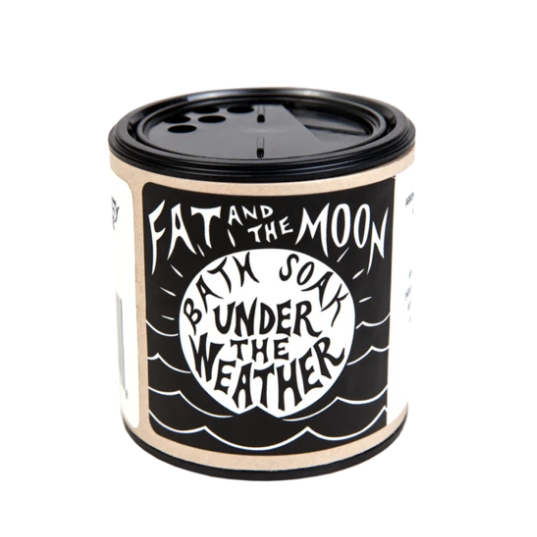 Under the Weather Bath Soak
Regular price $18.00 Sale
From the Maker:
Fat and the Moon is taking bath time to new depths with our trio of Soaks. Bath + Time = support of the rest and digest! Our mineral-based soaks keep the ingredients suspended in the water, rather than sinking to the bottom to exfoliate your bare bum. Yowza! Leave the bath silky smooth and thoroughly pruney.
Soak for the sicky. Under the Weather soothes the achy bod with mustard and the stellar combo of eucalyptus, rosemary and clove essential oils. Warming and opening.
For best results, use within 1-year of purchase & keep away from moisture!
6 fl oz 
Use 3+ heaping tablespoons per bath, 1-2 for the babes and kiddos.
Ingredients
- arrowroot powder*

- mustard seed*

- honey powder* (honey* & maltodextrin*)

- kaolin clay

- essential oil of eucalyptus*

- essential oil of rosemary*

- essential oil of clove*
*Organic